How to get to Wild Dunes Resort
TRANSPORTATION
We know that most of you are flying to Charleston for our wedding! We couldn't feel more grateful for this.
Please select a flight to--> Charleston International Airport (CHS).
We recommend a car rental during your stay (or coordinating a rental with others). Although both Uber and Lyft service the greater Charleston area, it can be difficult to arrange pick up from Wild Dunes to get back to the airport.
Local Cab Service:
Port City Car Service: Contact Normal Malloy (843)469-1728
It will take about 35 minutes to get to Wild Dunes Resort from the airport (approximately 30 minutes from Downtown)
*For CT family and friends- please check Breeze Airways https://www.flybreeze.com/home to fly NONSTOP to CHS!
***** PLEASE KEEP IN MIND, IT MAY BE DIFFICULT TO ARRANGE AN UBER/LYFT FROM THE RESORT TO THE AIRPORT. PLEASE ARRANGE TRANSPORTATION/CARPOOL IN ADVANCE. Wild Dunes, the hotel, can also arrange a local taxi service, but this can be expensive!!!!********
Things to do
Exploring Charleston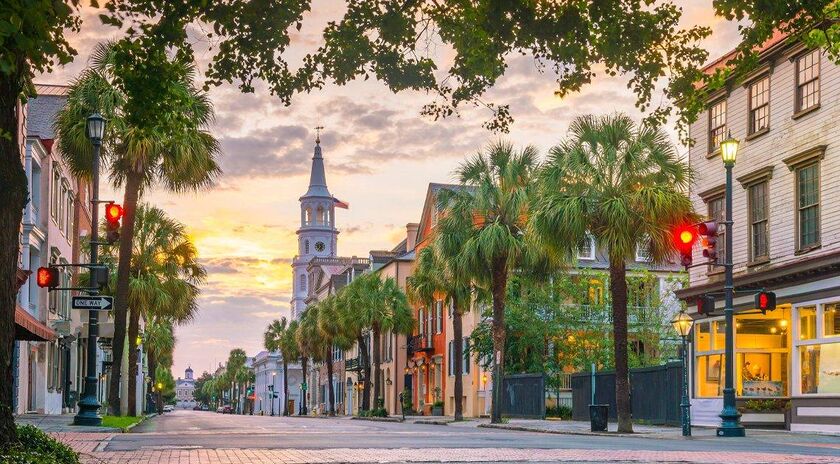 There are so many amazing things to do in Charleston!
Between delicious cuisine, beautiful golf courses and beaches, and some of America's most interesting history, there should be plenty to keep you busy before or after the wedding.

We encourage you to check out Charleston' Visitor Bureau for an in depth review of fun and exciting activities in Charleston!
Restaurants
Charleston is known for some of the most delicious southern cuisine.
These are some of our favorite upscale spots:
FIG- 232 Meeting St, Charleston, SC 29401 (843) 805-5900 -->reservation required a month in advance
Hanks Seafood Restaurant- 10 Hayne St, Charleston, SC 29401 (843) 723-3474
Slightly North Of Broad (SNOB)-192 E Bay St, Charleston, SC 29401 (843) 723-3424
Coda Del Pesce-1130 Ocean Blvd, Isle of Palms, SC 29451
BBQ:
Lewis BBQ- 464 N Nassau St, Charleston, SC 29403 (843) 805-9500
Rodney Scott's BBQ- 1011 King St, Charleston, SC 29403 (843) 990-9535
Martin's Bar-B-Que Joint- 1622 Highland Ave, Charleston, SC 29412 (843) 790-0838

Seafood:
167 Raw- 289 E Bay St, Charleston, SC 29401 (843) 579-4997 (always arrive earlier because of wait!)
Rappahannock Oyster Bar- 701 E Bay St #110, Charleston, SC 29403 (843) 576-4693