Our Story
Love is buzzing
Like most modern love stories, the story of Dylan and Ilona began in cyberspace. On December 15th 2016, they both were attracted to the online photos of the other and they each "swiped right" on the infamous Bumble app. Ilona's famous opening line: "I think you and I share the same second home."
She wasn't wrong. At the time, both of them essentially spent the entirety of their waking hours at Quinnipiac University in North Haven, CT. Ilona was at the early stages of earning her doctorate degree in nurse anesthesia (known as CRNA) while Dylan was in the second year of earning his medical degree. They lived and breathed medicine. Less than 24 hours after matching on Bumble, their first date took place in the school cafeteria. As the saying goes: "when you know, you know." Well, they knew it instantly. That first date in the school cafeteria was magical, and once Dylan realized he could make her laugh, and once Ilona's face brightened from ear to ear, they were hooked. And so it began.
They wouldn't waste any time in starting their journey together. The evening following this inaugural cafeteria romance, they agreed to meet for a more formal date to see if the butterflies were real - or if they were just a byproduct of the university cafeteria food. Dylan arrived at Ilona's house with a bottle of wine. It got drank quickly. They then ventured out for tapas and (surprise) another bottle of wine. But still, they wanted time to slow down; the food was eaten and the wine was drunk, but they didn't want the evening to end. They continued to bounce around downtown New Haven. To the bystanders at the restaurant who saw them making out shamelessly at the bar, it looked like the couple had been dating for years. It was an unbreakable bond that formed instantly. Few things in life are clear and obvious: their excitement was one of those few things.
It took less than 4 months for them to decide to stop wasting time and to finally move in together. Their first apartment was at Corsair in New Haven, CT. It wasn't the biggest apartment, but it was theirs. Thanks Florri, David, Polina and Alex for helping make that (and everything else) happen for these young couple.
The remainder of their time in New Haven was full of highs and lows. Good days and bad days. But above all, it was full of unconditional and pure love. Dylan helped support Ilona through tough days, which was unquestionably reciprocated when Dylan went through some hardships of his own. In just two short years, it was evident that this couple had the type of love that superseded everything; it was the type of love to cure illness; the type of love to inspire resilience; the type of love that people dream of. They were beyond lucky to have found each other.
On November 23rd 2018, many of their friends gathered in CT to celebrate Ilona's 30th birthday. Although she may claim otherwise, the evening would also be a momentous one in their relationship for another reason: this was the evening that Dylan got down on one knee, joyously declared his love for all to see, and asked for Ilona to spend the rest of her life with him. Her response....
... YES!!!!!!
About 6 months later, Dylan moved down to Charleston, SC for a prestigious research position while he finished medical school. Ilona became Dr. Reznitsky shortly thereafter and joined Dylan in Charleston where she got her first job. Around the same time, they met their beloved puppy Ziggy. He is the perfect personification of their love and commitment: he is smart, friendly, loyal and loves to cuddle.
In march 2020, Dylan found out that he had matched into ENT-Head and Neck Surgery at Tulane in New Orleans!!! They will live in New Orleans for 5 years, the entirety of the residency program.
Alas, after having to postpone their first wedding date, due to an unforeseen virus that turned into the pandemic of the century , Dylan and Ilona will officially become married on OCTOBER 23rd, 2021 with a beautiful South Carolina backdrop. Although they have been through quite a few ups and downs, they both proceed into the future with excitement and a genuine love that will keep them fulfilled and happy regardless of where the next chapter takes them.
Thank you all for being part of their lives, and for joining them on their special day in Charleston!
The Wedding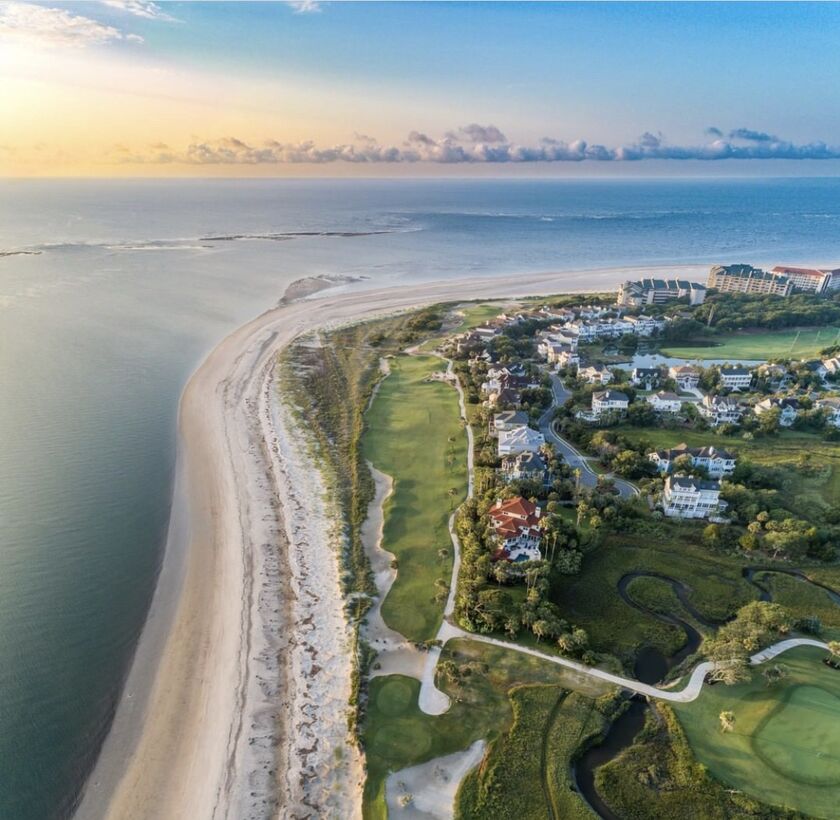 Saturday, October 23, 2021
5:00 PM - 12:15 AM
Attire: Cocktail attire; semi-formal
Ceremony and Reception
Wild Dunes Resort
1 Sundial Circle, Isle of Palms, SC, 29451
Please join us for our wedding at Wild Dunes Resort! We will be getting married at the brand new Sweetgrass Inn at the Wild Dunes Resort. We look forward to seeing you there!
Wedding Party
Florri and David Levy - Parents of the Groom
Parents of the Groom. They have invested so much time, money, love and money into Dylan.
The only tangible return on these investments? A brand new daughter (totally worth it)!

Jake Levy - Best Man
The man who gave up the fame and the fortune by not selling his younger brother for a bag of Doritos. Thanks, Jake!
Jeremy Lerner - Groomsman
The life-long dude who has been there since the beginning. Dylan did NOT cry when Jeremy left for college.
Shaun Chaudhary - Groomsman
Shaun is the glue that holds it all together. Homie since college, he keeps it 100 24/7, which mathematically means he keeps it 342.86. Impressive!
Nate Nemon - Groomsman
Between him and Dylan, there's only one good knee left. But don't let the feeble knees fool you - these dudes have been getting down and dirty since '09.
Eugene Reznitsky - Groomsman
He may be Ilona's cousin, but he sacrificed a finger so Dylan could win a football game - so now he's a groomsman!
Alex and Polina Reznitsky - Parents of the bride
As an only child, these two have given Ilona every opportunity to become who she is today. Throughout this, she had the support of her parents to get her DNP at Quinnipiac University and therefore met Dylan . He has been the son they never had and couldn't be more in love with Mr. Dilly.
Maxime Soffer - Matron of Honor
Maxime has been a best friend since 6th grade, when enemies with others brought them together. Nothing could ever break this sisterhood. Never ending memories from kemps to dancing in the rain and infinite sleepovers. Lots of time spent at the Soffer household!
Rachel Forbes - Matron of Honor
Ilona's best friends, therapist, and soul sister! These Devils Angels will always kick ass, but may not move to Cali together after all (don't ask!). They are each others "person" and continue to go through every life journey together with deep sincerity and understanding of one another.
Gena Soffer - Bridesmaid
This GORGEOUS girl is Maxime's sister and another best friend to Ilona. She is the girl that will look good in anything she puts on. Gena has the warmest heart and will always bring energy to the party until she passes out..
Michelle Mirlas - Bridesmaid
Michelle is the closest female relative to Ilona. She has a heart of GOLD and is the most caring person. Even living away from each other since they were little, they have always found a way to be there for one another. <3
Melissa Reznitsky - Bridesmaid
Melissa and Ilona are former-coworkers and now family-members due to Ilona's match making skills with her cousin, Eugene. SISTAS for life:)
Lindsay Prior - Bridesmaid
Lindsay and Ilona have been close friends since High School. She is beautiful inside and out and always lights up the room, anywhere she goes.
Melanie Shor - Bridesmaid
The newest member of the party... and the family! Jake's beautiful fiancee was the missing piece to the perfect wedding party!
Jacen Reznitsky - Ring Bearer
The cutest nephew that ever was. You couldn't count how many times this little guy can smile in a day.
Bailey Grace - Flower Girl
This indépendant woman it full of spunk and brilliance. Lets be real-this is "Bailey's world". We are just getting married in it.
Ziggy Levy - Ring Bearer
The man who made everything possible