Health & Safety
For the health and safety of all our guests we are requesting that all attendees who are eligible for the Covid 19 vaccine be fully vaccinated at the wedding.
Wedding Weekend
Welcome Party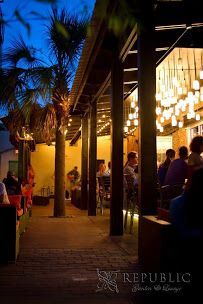 Friday, October 22, 2021
7:00 PM - 9:00 PM
Republic Garden & Lounge
462 King Street, Charleston, SC, 29403, United States
Attire: Upscale Casual
Please join us for a fun evening of food and cocktails on the famous King Street in downtown Charleston. BUSES WILL DEPART SWEETGRASS INN PROMPTLY AT 6:15PM
Friends and Family Brunch
Sunday, October 24, 2021
9:00 AM - 11:00 AM
Friends and Family - Please join us for some morning after deliciousness, at the Osprey Venue by the Sweetgrass Inn pool
The Wedding
Saturday, October 23, 2021
5:00 PM - 12:00 AM
Attire: Formal attire
Ceremony
Wild Dunes Resort
5757 Palm Blvd, Isle of Palms, SC, 29451
Reception
Wild Dunes Resort
5757 Palm Blvd, Isle of Palms, SC, 29451
We will be getting married at the brand new Sweetgrass Inn - Indigo Rooftop at the Wild Dunes Resort. We look forward to seeing you there!
Wedding Party
Florri and David Levy - Parents of the Groom
Parents of the Groom. They have invested so much time, money, love and money into Dylan.
The only tangible return on these investments? A brand new daughter (totally worth it)!

Jake Levy - Best Man
The man who gave up the fame and the fortune by not selling his younger brother for a bag of Doritos. Thanks, Jake!
Jeremy Lerner - Groomsman
The life-long dude who has been there since the beginning. Dylan did NOT cry when Jeremy left for college.
Shaun Chaudhary - Groomsman
Shaun is the glue that holds it all together. Homie since college, he keeps it 100 24/7, which mathematically means he keeps it 342.86. Impressive!
Nate Nemon - Groomsman
Between him and Dylan, there's only one good knee left. But don't let the feeble knees fool you - these dudes have been getting down and dirty since '09.
Eugene Reznitsky - Groomsman
He may be Ilona's cousin, but he sacrificed a finger so Dylan could win a football game - so now he's a groomsman!
Alex and Polina Reznitsky - Parents of the bride
As an only child, these two have given Ilona every opportunity to become who she is today. Throughout this, she had the support of her parents to get her DNP at Quinnipiac University and therefore met Dylan . He has been the son they never had and couldn't be more in love with Mr. Dilly.
Maxime Soffer - Matron of Honor
Maxime has been a best friend since 6th grade, when enemies with others brought them together. Nothing could ever break this sisterhood. Never ending memories from kemps to dancing in the rain and infinite sleepovers. Lots of time spent at the Soffer household!
Rachel Forbes - Matron of Honor
Ilona's best friends, therapist, and soul sister! These Devils Angels will always kick ass, but may not move to Cali together after all (don't ask!). They are each others "person" and continue to go through every life journey together with deep sincerity and understanding of one another.
Gena Soffer - Bridesmaid
This GORGEOUS girl is Maxime's sister and another best friend to Ilona. She is the girl that will look good in anything she puts on. Gena has the warmest heart and will always bring energy to the party until she passes out..
Michelle Mirlas - Bridesmaid
Michelle is the closest female relative to Ilona. She has a heart of GOLD and is the most caring person. Even living away from each other since they were little, they have always found a way to be there for one another. <3
Melissa Reznitsky - Bridesmaid
Melissa and Ilona are former-coworkers and now family-members due to Ilona's match making skills with her cousin, Eugene. SISTAS for life:)
Lindsay Prior - Bridesmaid
Lindsay and Ilona have been close friends since High School. She is beautiful inside and out and always lights up the room, anywhere she goes.
Melanie Shor - Bridesmaid
The newest member of the party... and the family! Jake's beautiful fiancee was the missing piece to the perfect wedding party!
Jacen Reznitsky - Ring Bearer
The cutest nephew that ever was. You couldn't count how many times this little guy can smile in a day.
Bailey Grace - Flower Girl
This indépendant woman it full of spunk and brilliance. Lets be real-this is "Bailey's world". We are just getting married in it.
Ziggy Levy - Ring Bearer
The man who made everything possible